301 Self-Mastery
Online
Tues., Sept. 19 – Nov. 7,
6:30 – 9 p.m.,
on Zoom, $250

Access Your Class Materials
To access the class workbook and class recordings, click on the button below.
Retake
Enter coupon code RETAKE at checkout.

ABOUT THE CLASS
You've completed Beyond Limits, so you have an understanding of how to use the principles of Science of Mind and Spirit (SOMAS) to co-create your life. However, you may have also discovered that, while these teachings are fairly simple, implementing them consistently is not always easy. They say a beginner practices until they get it right but a master practices until they can't get it wrong. Maybe it's time to up your game?
Self-mastery is simple… but rarely easy.
Students who have completed Beyond Limits are frequently amazed at how simple yet powerful the principles of SOMAS are. However, like many, you might have experienced how easy it can be to slip back into old patterns and habits; old ways of being. Years of habitually dealing with the situations and conditions of life; time spent influenced by the expectations of others rather than on embracing what is meaningful and true for you. Maybe it's time for some renewed attention and effort?

Or perhaps you've maintained a sense of steady progress, diligently reinforcing the practices and principles you learned, gaining a greater sense of co-creating your life aligned with who you truly realize yourself to be. And you're ready for more. Ready to clear away more limited beliefs, ready to deepen your practice, ready to more fully realize wholeness in every area of your life.
Wherever you're at on the journey, realize that it's a journey of self-mastery, not to self-mastery.
Self-mastery: a journey with no destination. During this class, you'll have the opportunity to consider that self-mastery is not a state of being, or a skill that you can use to conquer life and gain control over your desires, aims, and abilities. It is, rather, an ongoing growth process.

Self-mastery involves increasing your awareness and control of the ego-self, what we often refer to as the "little self." Gradually, patiently, consciously correcting its limited beliefs and attitudes to bring them into alignment with the universal principles by which the True Self lives.

On the journey of self-mastery, you continue to venture beyond the walls of the little self into the freedom of living in steady awareness that the Spirit within is your True Self. Deepening and strengthening of this awareness brings growing mastery in the art of living.
During this class, you'll have the opportunity to:
Work with the principles of SOMAS to better understand the nature of reality — the Infinite Presence and the Creative Process, the nature of creation and your place in it, and who you are in the scheme of things.

Continue to refine and deepen your spiritual practice which, in turn, provides the means to apply the principles in your life.

Explore the five essential elements of your inner being: consciousness, thought, emotion, feeling, and ego.

Complete an in-depth assessment on your experience of the five dimensions of wholeness: spiritual, mental, emotional, physical, social.

Gain clarity on the vital importance of self-esteem and self-love.

Explore and implement the essential elements of healthy relationships in your life.

Discover ways to live comfortably with change, aging, and death.

Investigate the meaning of faith and commitment, recognizing the power of these elements in every aspect of our growth.

Grow increasingly aware that you are a creation of the Divine; an individualized incarnation of Spirit. This incarnated Spirit is your Essence, the Eternal expressing in, through, and as you, wherever you are and whatever you're doing.
INSTRUCTOR
Michelle Scavetta
Assistant Minister
THINGS TO KNOW
Online
Eight-Week Evening Class
Tues., Sept. 19, 26, Oct. 3, 10, 17, 24, 31, & Nov. 7,
6:30 – 9 p.m., on Zoom, $250

Prerequisite: Beyond Limits (#101).

This course is a Center for Spiritual Living certified course that qualifies for entering our practitioner training program. Class #301.

Don't wait. Class starts soon:
MATERIALS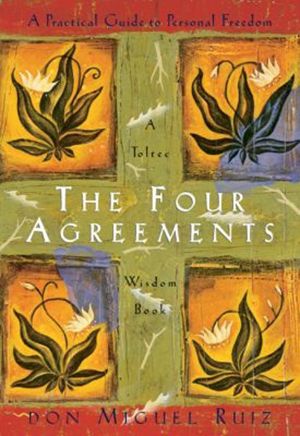 The Four Agreements
A Practical Guide to Personal Freedom

by Don Miguel Ruiz
LOCATION
Online. The Zoom link will be emailed after registration.