402 Prosperity Plus
In-Person
Tues., June 7 – July 19,
6:30 – 8:30 p.m.,
Vogt Chapel, $100

Access Your Class Materials
To access the class workbook and class recordings, click on the button below.
Please note:
If you have previously taken Prosperity Plus III and saved the class materials, you may retake the class at no charge.
If you have previously taken the class and no longer have the materials, you will need to retake the class at a discounted price to access the materials
.
Retake

I HAVE MATERIALS
Enter Coupon Code: NOCHARGE
I NEED MATERIALS $55
Enter Coupon Code: 45OFF
ABOUT THE CLASS
Living the Life of Full Spectrum Wealth
What does prosperity mean to you? For many people raised in our Western society, prosperity means having a lot of money. Money to take care of your needs; money to buy the things you want; money to provide the freedom to create the life you want to live.

If that's what has led you to this course, that's perfect. Financial prosperity—a form of wealth—can indeed provide the foundation for a fulfilling, vibrant life. But it's not the whole picture.

Regardless of where you are with your relationship to money and financial prosperity, whether you feel you're constrained and struggling or whether you have achieved significant success in that area, perhaps there is a part of you that realizes there is more to prosperity than financial success.

Your life is, and is meant to be, bigger than your finances. To create the life you love to live, perhaps it's time to expand your ideas of prosperity to include Full Spectrum Wealth.
Full Spectrum Wealth involves creating and enacting a vision for your life that includes:
Health and well-being

Love and relationships

Vocation

Time and money freedom
Full Spectrum Wealth means that you feel vibrant and alive—prosperous—in all areas of your life:
Wake up each morning feeling healthy and vibrant

Experience happiness and love in all your relationships

Share your time and talents on work that brings meaning and fulfillment

Enjoy your time and money free to be, do, and have what you love
You're Not in This Alone
At the heart of this course is the recognition that
there is a Power at work in and as your life
that knows only prosperity, abundance, and possibility. You can call it Spirit, God, Infinite Intelligence, Unitive Consciousness…you can call it whatever you'd like. It makes no difference. What does matter is that
this Power is always at work
in your life and it operates by specific laws.
This Power is available to all.
As you gain a greater understanding and experience in changing your thoughts and actions to align with the laws that govern all results,
the vision of your dream life becomes the experience of your lived life.
Prosperity Plus, based on the program developed by best-selling author & spiritual teacher, Mary Morrissey, will ask a lot of you. In this course, you'll have the opportunity to release the blocks that tend to keep you in fear, scarcity, and limited thinking. You'll create a vision for your life that aligns with a deeper sense of purpose and meaning. You will be asked to tithe ten percent of your income and four hours of time and talents each week in order to fully experience the power and energy of intentionally circulating your prosperity.
Most people do not achieve their dream life. Many fall short. Only a few are able to create a life that is truly extraordinary. To the untrained person, it can seem like the lucky few have some kind of secret, invisible power.

But what I do know is that success is not accidental. It is available to any one of us who unlocks the secrets of how results are created and then consciously and consistently work 'WITH' the invisible laws in service of what truly matters to us. Success is available to each and every one of us.
–Mary Morrissey
During this class, you'll have the opportunity to:
Assess your fulfillment in the four quadrants of your life: health and well-being, love and relationships, vocation, and time and money freedom

Demonstrate and experience the power of circulation through the practice of tithing, both your time and your money.
NOTE: You will be asked to tithe ten percent of your income and four hours of time and talents each week in order to fully experience the power and energy of intentionally circulating your prosperity.

Create a three-year vision for the life you would love to live, duplicating the nature of God in each area of your life

Develop a practice of connecting with the Infinite side of your nature where the solutions are already known and available

Identify and move beyond the paradigms—the belief and behavior patterns—that perpetuate the status quo that makes positive change feel uncomfortable

Master the Law of Attraction by developing your interest, attention, and expectation to move from expectation to action

Learn to come from your dream rather than trying to get to your dream

Explore your self-image as a thermostat indicating the amount of good you are willing to allow into your life

Practice an approach to your "dark night of the soul" that reveals the power within you that is greater than any problem that might come your way

Explore the power of forgiveness. Let go of the lesser things in your life to make way for greater good.

Let go of living by default and become empowered to live by design
"We have the power, for the Universal power of mind is endowed within each and every one of us. All that we may ever desire to have and to be is ours for the asking as we correctly apply the Law of life, the Law of Mind."
–Raymond Holliwell
INSTRUCTOR
Michelle Medrano
Lead Minister
Dr. Michelle began using the Prosperity Plus material in her Arizona community in 2009. She has a huge vision to assist all people to realize and live from the abundance that is the truth of who we are. She believes the content and work in this class is key for those who are ready to step up to a more joyful and prosperous life.
THINGS TO KNOW
In-Person
Seven-Week Evening Class
Tues., June 7 – July 19,
6:30 – 8:30 p.m.
Vogt Chapel, $100

Prerequisite: Beyond Limits (#101)

You will be asked to tithe ten percent of your income and four hours of time and talents each week in order to fully experience the power and energy of intentionally circulating your prosperity.

This course is a Center for Spiritual Living certified course that qualifies for entering our practitioner training program. Class #402.

Don't wait. Class starts soon:
MATERIALS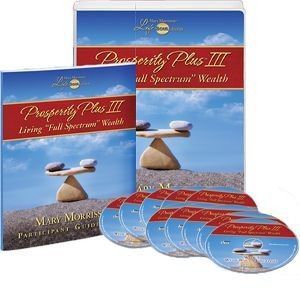 All class materials, including the workbook and weekly instructional CDs, will be handed out at the first class.
Register early to ensure receiving materials on time.
LOCATION
Vogt Chapel

9077 W. Alameda Avenue
Lakewood, CO 80226 United States