701 Practical Mysticism–Winter
In-Person
Thurs., Jan. 19 – March 23,
6:30 – 9 p.m.,
Community Center, $250

Access Your Class Materials
To access the class workbook and class recordings, click on the button below.
Retake
Enter coupon code RETAKE at checkout.

Mysticism… it's not just for gurus.
Do any of these statements sound familiar:
I want to live a more fulfilling life; to more fully experience joy, love, peace, freedom, authenticity. Can mysticism help?
The goal of mysticism is to awaken and expand one's awareness of the God Consciousness within, and to witness that reflected back in all aspects of your life. The ongoing realization of this goal is accompanied by a greater experience and expression of love, joy, peace, freedom, authenticity, and so much more.
I consider myself somewhat spiritual and I'm ready to take my spirituality deeper. I've heard of mysticism and I want to learn more to see if it could help.
In this class, you will gain a greater understanding of what it is to be a mystic, both conceptually and experientially. You'll dive straight into the core of what it is to live close to the indwelling presence of the Divine.
Is this all there is to life? The daily, mundane, materialistic, rat-race seems so purposeless, there has to be more.
In the course of your life, you'll likely encounter a seemingly infinite number of situations to experience; accomplishments to achieve; possessions to obtain. For many, this is the purpose of life… to simply be present with and delight in the experience of living. Yet, at some point, the gold may lose its glitter and the ongoing pursuit of experience becomes empty. We are then called to turn from the transitory—from those things which pass away—to that which is eternal; to that which abides and truly fulfills. For those who have walked this path, this period is often viewed as the time they truly began to live.
I consider myself very spiritual. I feel a longing to really know God; to have a transcendent, mystical experience of God.
This class is about awakening the inner mystic that dwells within you. This is something that cannot be taught, intellectualized, or forced. In this class, we plant seeds and wait upon the activity of Grace to bring those seeds to fruition.
What is Mysticism and how could it possibly help me live a better life?
Oneness is at the very heart of the Science of Mind and Spirit teaching. The idea of being a mystic, for many people, conjures up an image of some enlightened individual, in the appropriate meditative posture, off on some remote mountaintop, lost in a transcendent experience of God (or Spirit or the One or the I Am or whatever label you want to use).

Very cool… and somewhat of a simplistic, romanticized view.

While you certainly may have a transcendent experience of God during this class, to be a practical mystic is to perceive and experience the One in all things… in the right-here-and-now of your everyday life; evident in all of the people and situations that flow into and out of your life. Likewise, it's to be able to experience the Infinite and the Holy as the truth of your being; right where you are and right as you are. Not as something distant that you might get a glimpse of some day if you "do it all right"; not something reserved only for those other, special people; not as something you have to earn or become worthy of "someday." But as your Truth right now.

As you awaken to this, you begin to relate to every aspect of your life in a new way. This is why we call it practical mysticism. When you truly begin to grasp the interconnection and interdependence between all of creation; the immanence and immediacy of God in everything around you, your relationship with everything changes.

In this course, you'll have an opportunity to deepen your experience of mysticism, both conceptually and experientially. We can't guarantee a direct revelation of God during this class, but it will help provide and opportunity to prepare the soil in which that direct experience can occur. This class is about living your life as a mystic… living unity, living oneness, and living as a precious part of a greater whole.
During this class, you'll have had the opportunity to:
COME!


Let us choose one another as Companions.
Let us sit at one another's feet.


Come a little closer now,
so that we may see each other's faces.


Inside we share so many secrets –
Do not believe we are simply what those eyes can see.


Now we are music together,
sharing one cup and an armful of roses.


~ Rumi
Practice
Incorporate a variety of practices into your daily routine, including various meditations, spiritual mind treatment, practicing the Presence, and witness consciousness.
Explore Forgiveness

Explore forgiveness, which transforms the stumbling blocks of resentment and hurt into the stepping stones which lead us into the realization of the Beloved.

Clarify Your Relationship
Clarify your understanding of—and your relationship with—God. We tend to pick up numerous ideas about God. Some of them serve us well; some of them do not. If your relationship with God is interesting, it may be time to clean it up.
Explore Your Shadow
Explore your shadow-side, those aspects of self that you are avoiding and rejecting. As Carl Jung once noted, "One does not become enlightened by imagining figures of light, but by making the darkness conscious."


Surrender to Grace
To the independent thinkers and rebels who are often attracted to this teaching, surrender can sound like a dirty word. Or… you can come to experience surrender as a powerful tool for facing resistance and moving into acceptance of the Greater Power at work in your life.
Explore the Dark Night
The ego often attempts to control our spiritual journey. In our new found freedom, we might be under the illusion that we can always control everything that comes upon us. The dark night of the soul represents an intense period of unknowing, loss, and despair that demands humility and typically must be experienced at some point on the spiritual path.
INSTRUCTOR
Patty Luckenbach
Associate Minister
If you know Patty, you already know that her connection to the Sacred is strong and an integral part of her everyday life. If you don't know Patty, this is a perfect opportunity to learn from one who sincerely engages with the Mystery and is skilled at bringing that awareness to her students.
THINGS TO KNOW
In-Person
Ten-Week Evening Class
Thurs., Jan. 19, 26, Feb. 2, 9,16, 23, March 2, 9, 16, & 23,
6:30 – 9 p.m., Community Center, $250

Prerequisite: Beyond Limits (#101).

This course is a Center for Spiritual Living certified course that qualifies for entering our practitioner training program. Class #701.

Don't wait. Class starts soon:
MATERIALS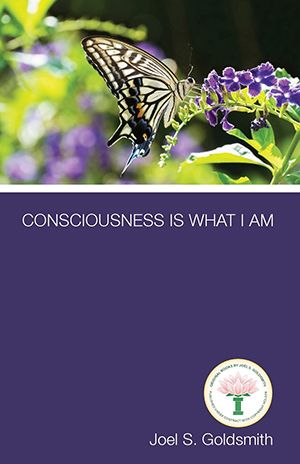 Consciousness is What I Am




by Joel Goldsmith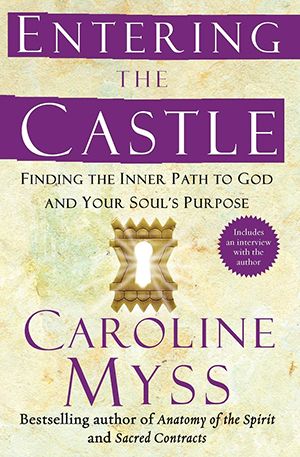 Entering the Castle




by Carolyn Myss
LOCATION
Community Center

9079 W. Alameda Ave.
Lakewood, CO 80226 United States