706 Mental Equivalents
Manifesting Our Greatest Desires
Online
Tues., Sept. 20 – Oct. 18,
6:30 – 9 p.m.,
by Zoom, $150

Access Your Class Materials
To access the class workbook and class recordings, click on the button below.
ABOUT THE CLASS
A mental equivalent is like a blueprint for something you want to create or experience in your life.

Just as, if you want to build a house, you first create it on paper (i.e. a blueprint), or if you want to grow a pumpkin, you first have to select pumpkin seeds. You can't grow a pumpkin if you don't know what seed to use and you can't build a house without having a fairly decent idea of what you want it to look like when it's completed.

Our founder, Ernest Holmes referred to this philosophy when he stated that everything is twice created: first in mind and then in form.

So why would you take a class on mental equivalents?

Because it is a crucial and foundational understanding of creating a better life—the life you desire to live. Whether you know it or not, the life you are currently living is largely the result of the mental equivalents you have about life in general and your life in particular. You are either intentionally using that blueprint to create your life or, as happens with so many, it's unconsciously running in the background creating a life that you may or may not be thrilled with.

Do any of these statements resonate with you?
I tend to respond to whatever situations show up in life and trust that everything will work out.
While it's true that we live our life in "the real world," that's not where we want to create our life from. That's like showing up at a construction site and throwing things together in the moment hoping your house will all just come together. You can live life that way, many people do, but it tends to be a bit hectic, and it's easy to feel that life is merely happening to you. If you tend to skip over the "build it first in mind" piece, this class will help you understand the big picture and support you in first getting clear on what you want before you start building it "out there."
I've been doing this for years and I've had some amazing results., but it's hard to be consistent.
This class will provide the perfect opportunity to develop a consistent approach. You will gain the overview and the detail needed to start—and continue—using mental equivalents as a regular and intentional approach to building the life you love.
It's challenging for me to identify what I really want. Often I feel like I get bogged down in uncertainty and doubt.
During this class, you will have the opportunity to look at some of the major areas of your life and identify what it is that really nurtures and nourishes you. You'll identify various possibilities and start to hone in on the ones that are aligned with who you are and who are becoming. Additionally, you'll have an opportunity to become more comfortable with leaping into possibility.
Sometimes it seems like obstacles stand in the way of creating the life I really want. It seems like nothing happens.
During this class, you'll have an opportunity to look at areas in which you feel stuck or blocked and identify what may be standing in the way. It can be truly amazing how effortlessly and abundantly the river flows once we remove the obstacles that have been diverting or blocking the flow.
Wherever you are in your spiritual journey, gaining a greater understanding of mental equivalents and committing to intentionally creating them will serve you well. Your life is too precious and important to be left to haphazard chance. Build your life—a life that you will love to live—first in mind. This class will help you identify and mindfully select the seeds you want to grow. Then, the Creative Process, what Ernest Holmes called the 'true doer,' will go to work to bring forth the perfect harvest from those seeds. This is the way to create the life you love.
If we are to draw from Life what we want, we must first think it forth into Life. It always produces what we think. In order to have success, we must first conceive it in our own thought. This is not because we are creators, but because the flow of Life into manifestation, through us, must take the form we give to it, and if we want a thing we must have within ourselves the mental equivalent before we get it.

–Ernest Holmes
INSTRUCTOR
Michelle Medrano
Lead Minister
THINGS TO KNOW
Online
Five-Week Evening Class
Tues., Sept. 20 – Oct. 18,
6:30 – 9 p.m., by Zoom, $150

Prerequisite: Beyond Limits (#101)

This course is a Center for Spiritual Living certified course that qualifies for entering our practitioner training program. Class #706.
Don't wait. Class starts soon:
MATERIALS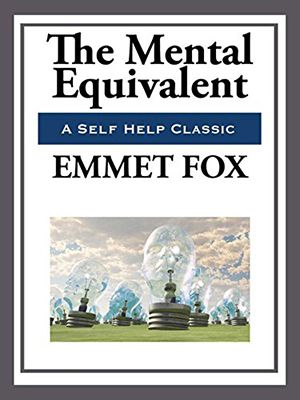 The Mental Equivalent

by Emmet Fox


LOCATION
Online by Zoom

9079 W. Alameda Avenue
Lakewood, CO 80226 United States